THE BEST RIBS, BURGERS & PATIO IN

HUBER HEIGHTS, OH

7050 Executive Blvd., Huber Heights, OH 45324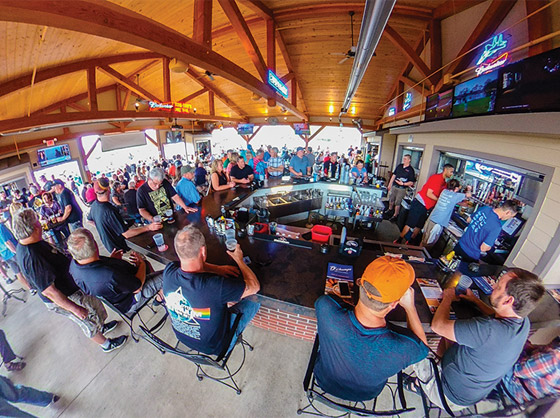 HUBER HEIGHTS'
FAVORITE FAMILY SPORTS RESTAURANT
Located right off of I-70, TJ Chumps in Huber Heights, OH is conveniently located for many people across the north Dayton area. We are also only feet away from Rose Music Center, making our dining room or immense patio the perfect place to grab the best ribs, burgers, salmon, and some craft beers before heading over to see a concert.
THE LARGEST PATIO IN HUBER HEIGHTS IS
YOUR VACATION FROM INDOOR DINING
Our huge indoor/outdoor patio offers both enclosed and open sections, perfect for gathering with friends and family no matter the weather! We offer a variety of weekly events and promotions including Trivia Night every Wednesday from 7-10pm, and regular brewing events with beer tasting. There are two full service bars both inside and outside, and an array of televisions, making TJ Chumps the ideal place to watch the game with friends.
YES, WE DELIVER IN HUBER HEIGHTS, OH
Become a "Friend of TJs"
SIGN UP FOR EXCLUSIVE DEALS & PROMOTIONS